In Silma Retreat there are three parking spots for motorhomes, all of them are 300-500 meters from each other, so privacy would be granted. Two spots are next to the lake and one next to the channel. All of the spots are equipped with electricity and hammock. In Silma Retreat you can restock your water supplies and empty your sewage tank. All the spots are located in extraordinarily beautiful places, but each of them are little bit different.
PRICES
60€ per night
40€ 2 nights or more
Check-in: From 1PM
Check-out: latest 12:00 PM
Free cancellation up to 48h before arrival
Saare spot provides magical views to the lake and smoke sauna. It is closest to the smoke sauna. From Saare spot you can jump to the lake* as the depth is approximately 5m. Parking spot is under the threes and there is an evening sunlight.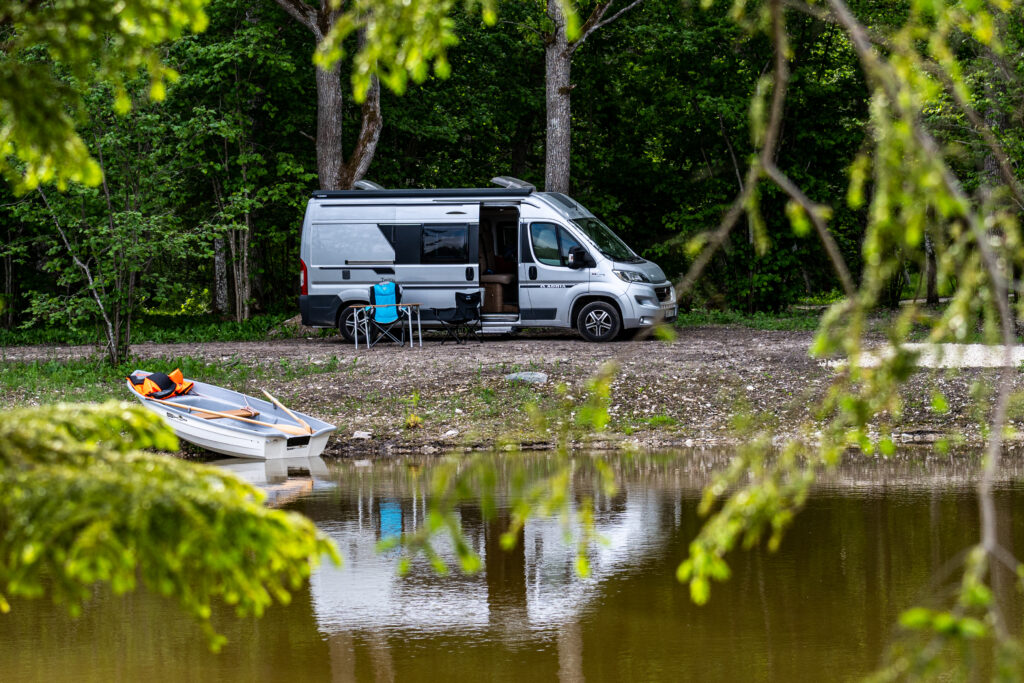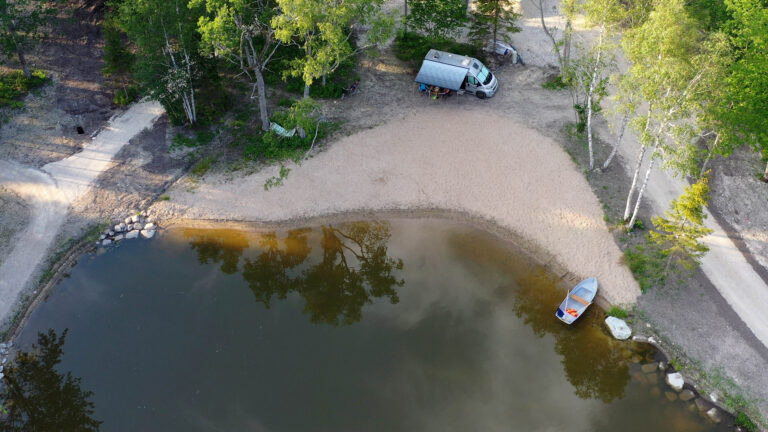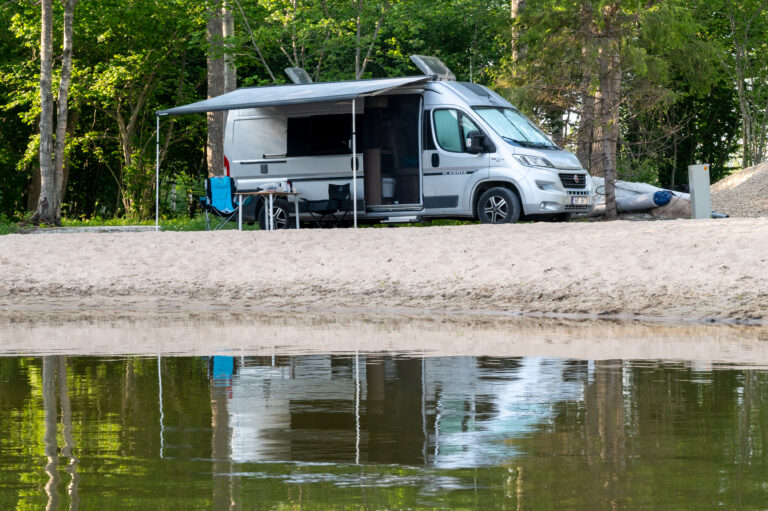 Ranna spot is with a view to the lake and next to the private beach. It is perfect with smaller children as there is smoother entrance to the water*. Sun shines to Ranna plats for the most of the day.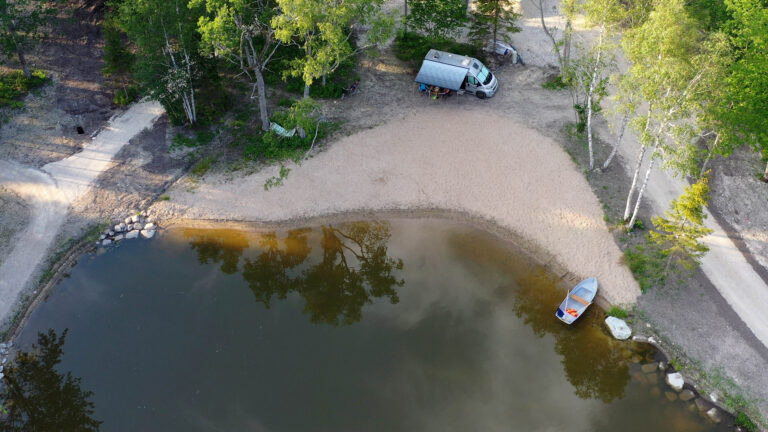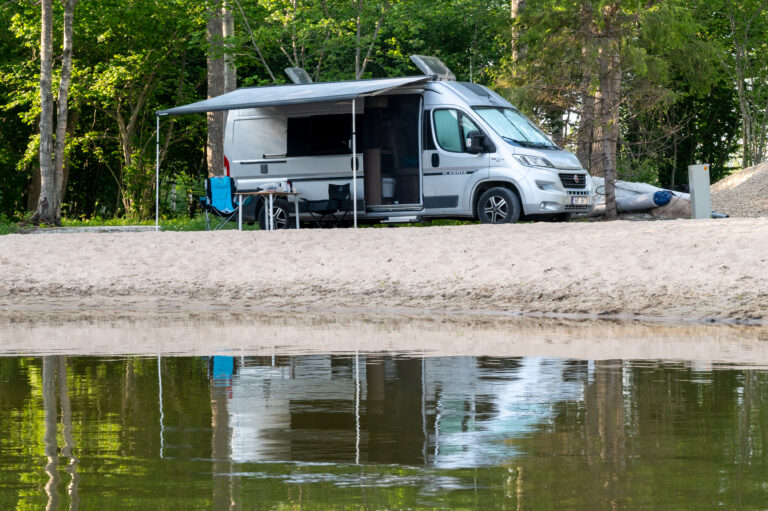 Paadikanali spot has a view to the channel and Saunja bay. The sun shines to the spot for whole day, but pine trees are protecting from the morning sun. Paadikanali spot has also private beach with a possibility to swim*. This is the most perfect place for guest who take interest in bird watching as many birds are inhabiting there.